Published on | News

August 2019

West Midlands Police has taken another step on its journey to helping deliver the Birmingham 2022 Commonwealth Games by 'breaking ground' at a new force Event Control Suite in Birmingham.
The new state of the art Event/Force Control Suite and Firearms Operations Unit base is scheduled to be completed by the end of 2020.

As well as being the base for all operational coordination for the Games in 2022, the site will also be the future Force Control Centre and command suite for all large scale events in the West Midlands in the coming years.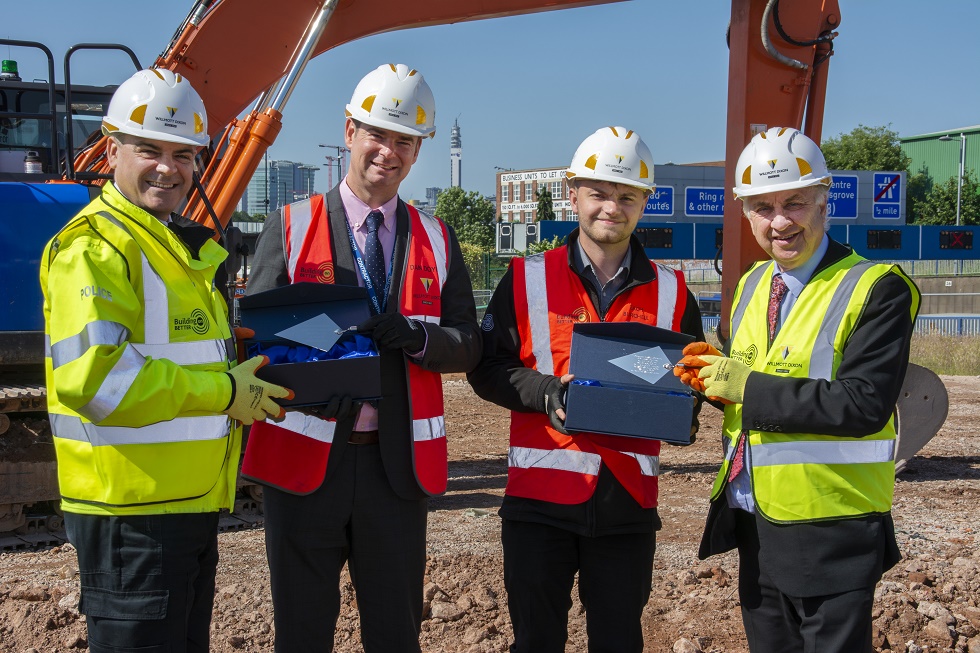 Chief Superintendent Dave Sturman, head of WMP Commonwealth Games team, said: "While this is the start of the building work, the overall planning for the Games actually started at the end of 2017 when it was announced Birmingham had been successful in its bid to host the iconic event.

"The Games will be the largest operation in the force's history and this new Event Control Suite will provide the world class facilities we need to deliver a safe and successful event for the region.

"We will also be hosting a significant number of colleagues from forces across the country on mutual aid as part of the event and we are committed to ensuring that we provide the best facilities for them."
The West Midlands Police and Crime Commissioner, David Jamieson said: "The Events Control Suite will be the hub for the coordination and control of major regional incidents or events. The project will have a long lasting legacy in Birmingham too, employing apprentices as part of the building contractor scheme and providing them with the training they need to find future employment.

"Employing apprentices to build the suite will have a positive impact on the legacy of the Commonwealth Games and provide a boost to the region's economy."

This is part of the force estates programme announced in 2018 which is set to save the force £5m per year through disposing of underused buildings with millions of pounds worth of maintenance costs outstanding, and making other parts of the estate more efficient and fit for the 21st century.