Published on | News
The Commonwealth for Everyone series continues with DS Andrew Padmore
DS Padmore works for Force CID
He lived in the Caribbean, Zambia and South Africa during his childhood
---
Detective Sergeant Andrew Padmore has a longstanding career within WMP and currently works for Force CID. Before moving back to the UK permanently, he spent just over a decade living in three different Commonwealth countries. From the Caribbean, Zambia and South Africa, Andy got to experience different cultures, ways of living and made a lifetime of memories.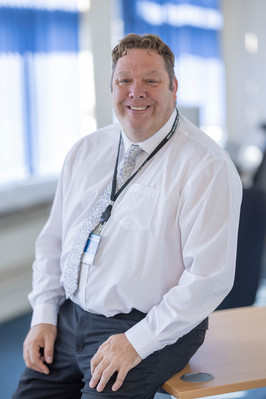 Andy, you mentioned living in three Commonwealth countries. Where did your journey start?
I lived in Trinidad from 1977 – 1979, at that time my father worked with Dunlop and their factories were located across the Commonwealth, I was six at the time. Trinidad was very multi-cultural, in fact when we lived there it had a really high Chinese population.
We lived in a small place called Point Fortin in the south of Trinidad, this is where the Dunlop factory was based, there was also lots of oil there. Because of this, people from all over the world lived there, looking back it was an amazing place to be.
Trinidad is well known for its annual carnival, did you get to experience this?
Yes, it was huge, it's something that everyone is a part of and needs to see, it's full of colour and music. Every year we got to dress up in costumes, it was very vibrant. If you're aware of the carnival that takes place in Notting Hill, it was like that but even bigger, it's something the whole country gets involved in. The carnival was one of my fondest memories of Trinidad.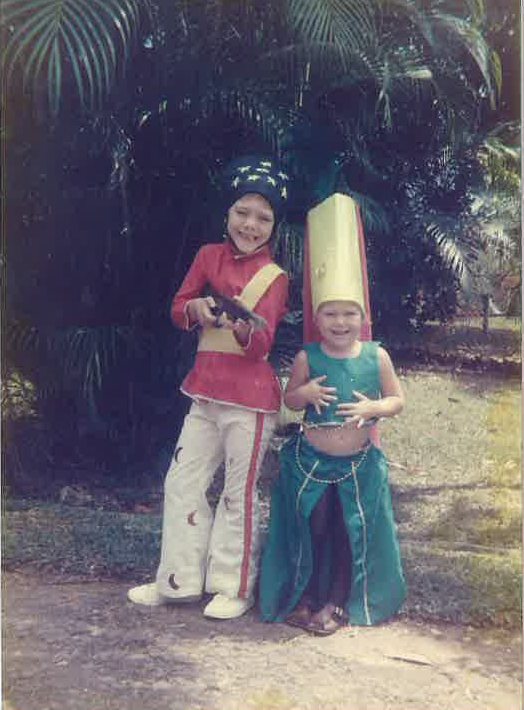 After Trinidad where did you move to?
After coming back to England for a few years, we then moved to Zambia. It's an unbelievably beautiful country, we visited Victoria Falls, Lake Kariba and you've also got Luangwa Valley, where there's more elephants than any other place in the world. I'll never forget the sheer beauty of the country. We stayed there for three years, before my father was made Head of Dunlop Nigeria.
So it wasn't long before you relocated again?
No, we soon moved to Lagos, which is really like nowhere else on earth. The people there were incredibly proud, quite rightly so, there was always a lot of buzz in the city. As I was older when we moved to Lagos, I was able to go out to bars, there was one place called the Crocodile Bar, which literally had a crocodile in the pub garden!
Having lived in three different countries, with people from all backgrounds, what did it teach you?
I think it just made me understand that people are people, we are all innately the same. Everywhere we went people were so welcoming, friendly and supportive. My father still has many friends in all the places we travelled and he's well into his 80s.
Was returning to the UK a bit of culture shock?
Yes, it was, I mean it was definitely a lot colder. Sometimes I think people believe the UK is the centre of the universe, but it really isn't. There's a much wider world out there, at the time no one was particularly interested to hear about where we had visited. I mean it's changed a lot now, but back then people were more close-minded.
Having said this, I did travel to South Africa and visit Cape Town where I witnessed apartheid with my own eyes. I was only fifteen at the time, and I just knew it wasn't right. So, I guess maybe we do take for granted what a wonderful and vibrant place Britain having experienced what I did in Cape Town.
I did go back to Cape Town, as my wife and I got married in South Africa and it had changed a lot from the 80s.
Did you ever consider moving back to any of the countries?
I always wanted to come back home, and make a difference here in the UK. I did a lot of wandering, so I was ready to settle down.
Did you find it easy to settle in all of these countries?
Yes, definitely. We were welcomed everywhere we went, and we also made an effort to integrate with the local people. In Nigeria every other Saturday you would be expected to clean your street, litter picking etc. My old man made sure we participated, I remember our neighbours clapping and cheering us. I guess because they didn't think we'd get involved. But we very much believed in playing our part to support the local communities, and show that we cared.
Thanks so much for sharing your experience, it's been fascinating to listen to. Of course, I have to ask, what are you most looking forward to with the Commonwealth Games taking place in the West Midlands?
It will be amazing, a real chance for us to show what an inclusive and diverse place we are. It'll be so much more than just about the sport, I'm really looking forward to it.