Published on | A Commonwealth For Everyone
Nadean is a Coordination and Readiness Planner for the Commonwealth Games planning team. Nadean's mother came to England when she was very young and settled in Handsworth, Birmingham. It would be three decades before she got to go back and visit her home country. Nadean was lucky enough to accompany her, and here is where she really got to experiences the Caribbean way of life and connect with her family and roots.
Hi Nadean, thanks for joining us today. Could you tell us a bit about your background?
Of course, so my dad is from Jamaica, but as everyone knows a lot about that country I want to share more about where my mum is from, which is St Kitts and Nevis in the Caribbean.
Have you ever visited St Kitts and Nevis?
Yes, I've visited three times, the first time was when I was 11 with my mum, it was the first time she'd been back in 30 years. She came over to England when she was just 8 years old and shifted her whole life to Birmingham.
Oh wow, what was that experience like for your mum going back?
Well I think it was a shock, it had been so long since she had been there. I mean you're going back to the place you were born, but you have all these different conflicts of memories. But she was so excited to show me her old primary school, village, she even took me on a walk through the sugar cane fields, which I soon realised was quite a normal thing.
And how did you feel visiting a country your family are so closely tied to?
I remember when we got there, hearing people speak was like "wow, this is interesting", even though they speak English, they have a creole way of speaking, as my mum doesn't have a Caribbean accent, it definitely took some getting used to.
But overall, I felt really excited, the airport we landed in is called 'Robert L. Bradshaw', I said to my mum, "that name, it means something doesn't it…" When we got to my mum's house, I realised the airport is named after my great uncle. He was the first premier of St Kitts and Nevis and fought for the island's independence.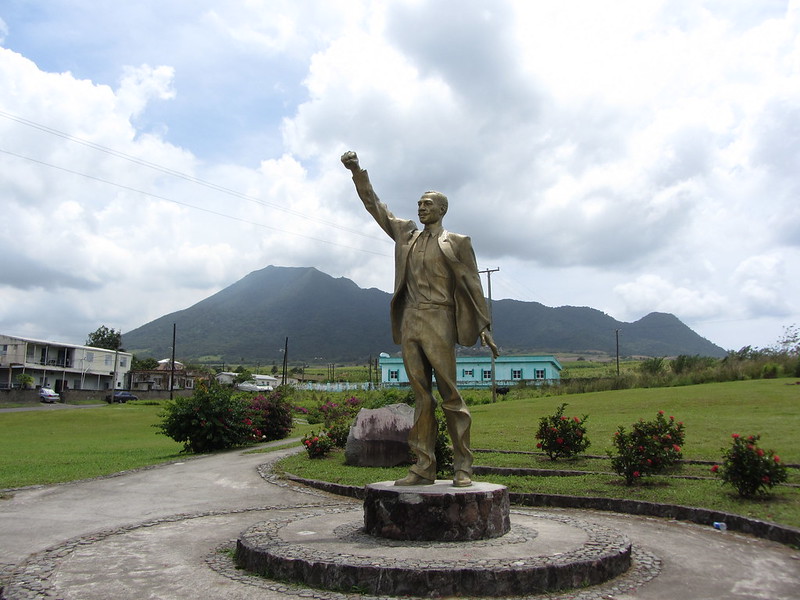 That's absolutely incredible, so are your family quite well known on the Island?
Well everyone knows my family is linked to him, but they wouldn't necessarily know about my relation as I have a different surname. But there is a big statue in the village he was born which is where my mother was from.
Would you say the way of life there is quite different to here?
Definitely! I remember the first time I went and my mum and I were walking down the street, this guy started shouting at us "English, English". I asked my mum how he knew were English, and she said it's because we're walking too fast. They are so chilled, you don't run for the bus, if you put your hand out the bus will come to you, it's just very relaxed and slow paced.
It's funny, over here I used to think I was a real Caribbean girl, you know, I'm from a Caribbean household, eat Caribbean food, but over there I realised I am English.
Is there any particular memory from the Island that stands out?
I would say it's when my mum showed me where she learnt how to swim, which was the Atlantic Ocean. That just blew my mind, she remembered exactly where she was going, which is crazy, but she was so casual about it. Directly behind where she swam there were mountains, and if you weren't further down you could see the outline of another Caribbean Island. That for me was my most profound moment.
Incredible, I can't even begin to imagine what you must have felt in that moment. Have there been any visits that have stood out to you?
I loved them all, but on my last visit it was particularly special because I got to spend a lot of time with my Grandma. We spent a good two weeks together, and had such a nice time, as she's always lived abroad I never really had that opportunity before. She's 79 with a spirit of a 30-year-old, she climbs trees to her get own fruit, I mean she even fell out of it once, but that doesn't stop her.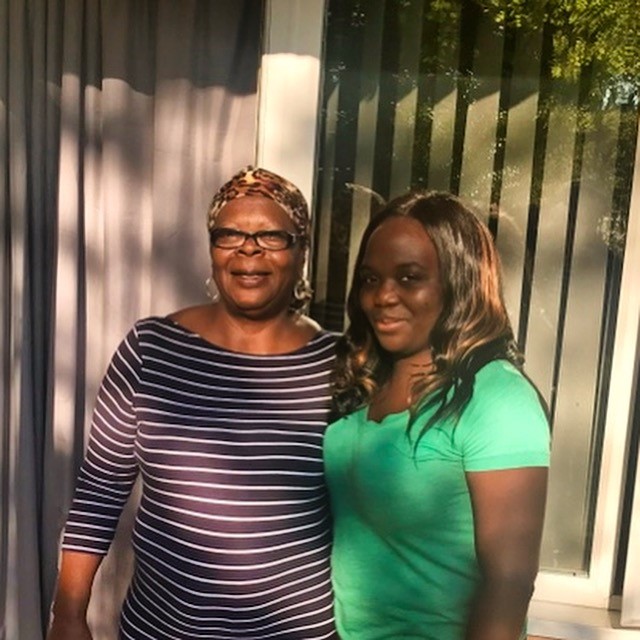 Wow, I love her energy. What's your favourite thing about the Island, apart from having being able to pick your own fresh fruit of course?
I would say the people, they're funny, full of life and probably your biggest criticise, but when you've done something good they'll let you know. They keep it real which is what I like. They're hardworking and understand what really matters, which is as rich as you are it doesn't matter if you haven't got family. They're about relaxing and enjoying life.
Is there anything you've taken with you from the Island… values or traditions?
Probably the food, but importantly the sense of family. As big as my family are we always try and keep in contact with one another. We all very protective of each other and there's just a lot of love regardless of the distance.
My family have always taught me to respect people, in the Caribbean we don't call our elders by their first name, it's either Aunty or Uncle. It's about treating people they way you would want to be treated, and being a good person.
So, to wrap it up, how do you feel about the games coming to Birmingham?
Yes, I'm really excited to see how it all pans out. We went on a site visit recently and I was really taken back, but it made it feel even more real. But I think it's going to be incredible, just what the West Midlands needs, we're always left out. It's nice from our local business and communities to get something out of it and feel part of it.
And who will you be supporting?
I will be supporting England obviously, but you know I will be keeping an eye out for St Kitts and Jamaica of course.