Published on | A Commonwealth For Everyone
Gill Squires has worked for WMP for 28 years, most of that time has been spent in Family Protection, while raising her three children. In 2009, she was given the opportunity to again work in the Public Protection Unit (PPU), as policy lead for honour based abuse, forced marriages and female genital mutilation (FGM). This was a completely new area of business for her and a huge learning curve, but from that point onwards she never looked back. Gill has been recognised for her pioneering FGM work and was awarded an MBE by HRH Prince Charles in 2018.
Whilst subject-matter expert for FGM, Gill crossed paths with Nav Matharu, founder of The Divinity Foundation, a charity based in Kenya which rescues girls from child marriages and FGM. Gill became interested in her work and has been going back to Kenya every year since 2016 to support the charity.
Here Gill shares her story of working with The Divinity Foundation, her passion for ending FGM and her experiences of Kenya.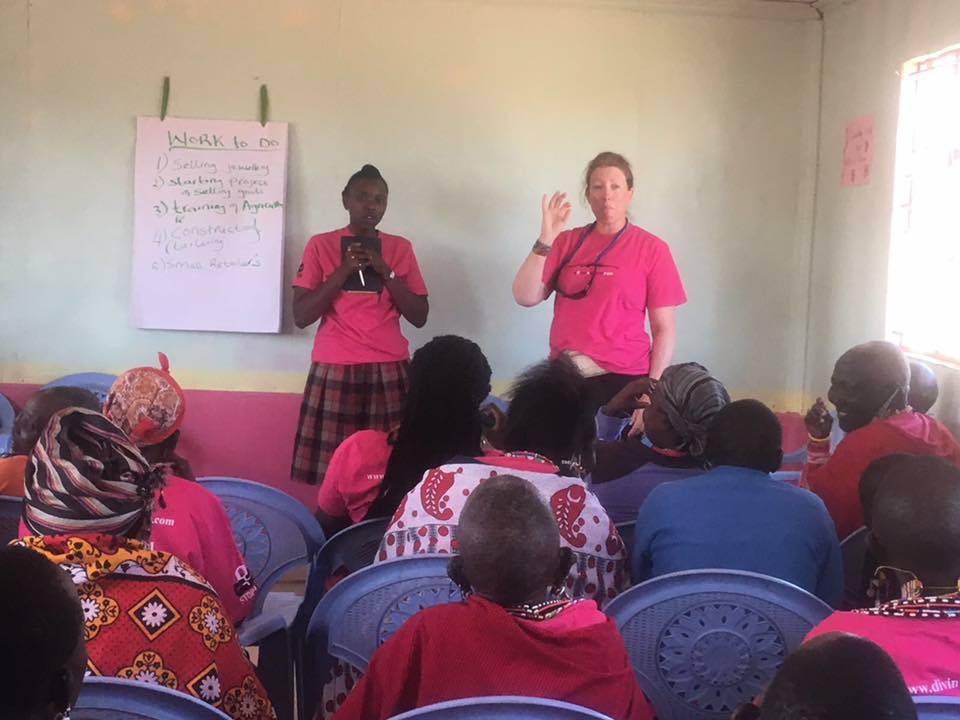 Hi Gill, it's a pleasure to speak with you. Can you tell us more about the charity you work with in Kenya and how it all started?
Of course, so in 2014 an email was sent round WMP with an opportunity to climb Mount Kilimanjaro in order to raise money and awareness for a charity of our choice. So I thought, I'm up for a challenge and chose the Divinity Foundation as my charity, an added bonus being it's in Kenya, at the base of the mountain.
Myself and a few other colleagues were able to raise £15,000 for The Divinity Foundation and arranged to visit after the climb. The money we raised built an extension to the rescue centre so it could accommodate more girls, it's called the 'Peaky's Hut' named after our team the 'Peaky Climbers'. It's now completely self-sustaining, they even have their own cattle and sheep for milk and meat etc.
I was also given the opportunity to visit with the cutters (the women who carry out FGM) within the Maasai tribe, so I could understand the practise more deeply from a grassroots perspective. It was really insightful and they were remarkably open with me.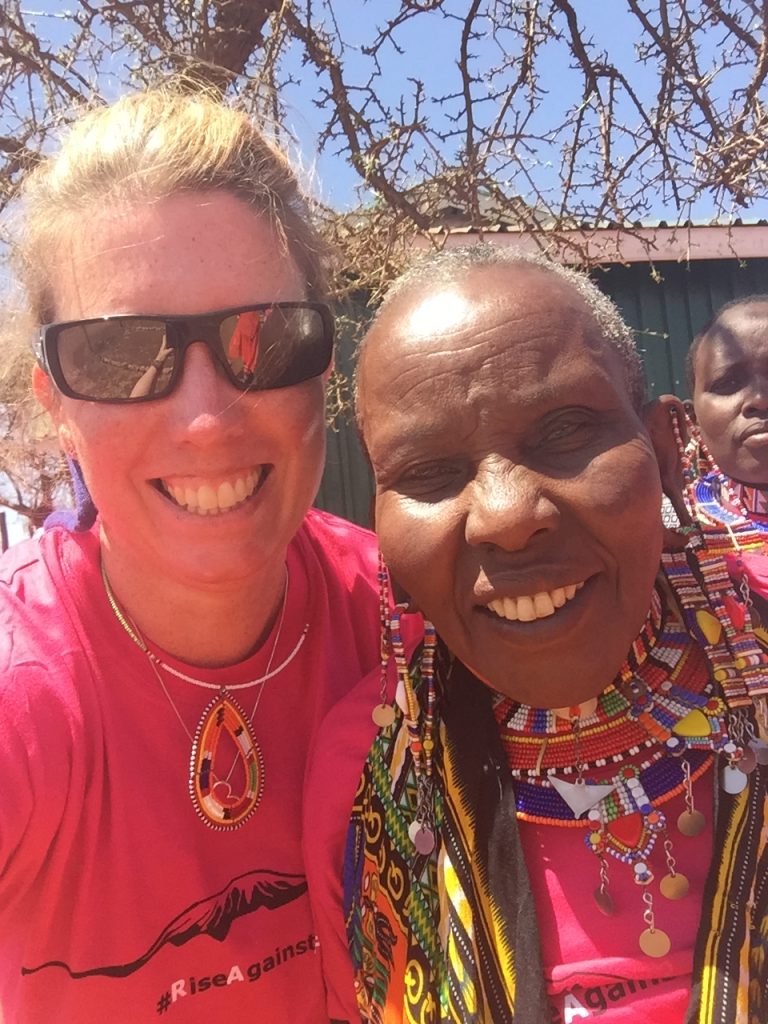 Was the work carried out in the UK in relation to FGM a motivator for you to help the communities in Kenya?
Absolutely! It's really important that we recognise that any work we do in the UK needs to be reinforced with work at grassroots because unless this ends there, we won't have a chance anywhere else. Education is really key, as these practises have been going on for centuries unchecked. The work we do is because we have a passion for ending violence against women and girls, helping communities to change from within and empowering them to end the practise themselves.
So you felt you had a lot to contribute to the charity?
I think anyone with passion and desire to make a difference can and has contributed to the charity. I've personally learnt a lot from The Divinity Foundation, the work they do is fantastic. They offer so much to the communities around them, they even have retreats for girls now to educate them on FGM. One of the girls from a local village is going onto university, she would never ever have got this opportunity if it wasn't for the charity.
And what are you experiences of Kenya as a country?
Well the scenery is breath-taking, I particularly love Amboseli where you've got Mount Kilimanjaro in the background and a whole host of wild animals walking alongside the road, it's just heavenly. The people are just so wonderfully warm, I have to say I've left a part of my heart in Kenya.

Had you ever visited Africa before?
I had, mainly the tourist parts, like in Tunisia, where you go and lie by the sea for a couple of weeks; but nothing like this in terms rural Africa, it has honestly been life changing.
So having gone to Kenya for charity work has been more of an eye opener?
Definitely! It's a completely different experience. You'll go to the Maasai villages where they have built their mud huts, with goats surrounded by thorny hedges in the middle and they'll all have their mobile phones out! It's both wonderful and bizarre. I love the fact that one of the Maasai chiefs is my friend on Facebook, and messages me frequently asking how we are. Kenya is a very friendly and hospitable country.
Do you know what Kenya is famous for?
Kenya is famous for its safari, wildlife and scenic landscape. The Maasai tribe are also an important part of Kenya's history.
The Maasai are traditionally nomadic people, who have lived in Kenya, and Tanzania for hundreds of years, originating initially from Sudan it's thought. The way they live now still reflects how generations have lived since the beginning; very simply. The Maasai speak 'Maa' and because of this, adopted the name 'Maasai' which means literally 'people who speak Maa'. Maasai men take great pride in herding their cows, which are their life and a good herd is a sign of great wealth. Maasai families live in mud and stick houses, which are 'glued' with elephant manure. Cattle hides create beds and plants and bark are used as medicines. The Maasai are renowned for being keen hunters and warriors and wear the most bright and beautiful clothing. Famously Maasai cloth is generally red and black checked.

How would you say your experience of Kenya has impacted you personally?
It's made me very grateful for what we have here and to not take things for granted. It was a bit of culture shock the first time I came back, because it's so completely different here. We've got everything that we need, but there you have to work for it.
What makes you go back every year?
My desire to help end FGM and being with the beautiful girls at the rescue centre- Love them!
Would you travel to other countries for the same purpose?
Yes of course, I plan to. This isn't something that will leave me when I retire in a couple of years, it's something that I will continue to work for.
It's been incredible speaking to you, thank you for sharing your story.
No problem, Kenya is a very beautiful and special country, so to talk about it and represent this country is an honour. Thank YOU!
Just to wrap it up what are your thoughts on Commonwealth Games taking place in Birmingham?
It's very exciting! I have to admit to being a bit of a couch potato, but when it comes to the Games I'll be glued to the TV. I'm looking forward to being able to contribute to the Games and enjoying the atmosphere.
You can find more information on FGM by visiting: